Non-surgical Thread Lift Master Workshop
June 4, 2023
Beanfield Centre, Exhibition Place Toronto
Session Moderator
MD, Plastic Surgeon
Turkey
MD, FCRSCS, Aesthetic Physician
Canada
MD, Aesthetic Physician
Canada
MD, Plastic & Reconstructive Surgeon
Italy
Session Moderator
MD, Plastic Surgeon
Turkey
MD, FCRSCS, Aesthetic Physician
Canada
MD, Aesthetic Physician
Canada
MD, Plastic & Reconstructive Surgeon
Italy
Non-surgical Thread Lift Master Workshop
The workshop covers non-surgical thread lifts for medical professionals, including the history of threads, PLLA and PDO threads, anatomy and physiology of the skin, patient selection, numb techniques, pre/post-op treatment, and complications management. Attendees will learn injection techniques and treatment designs, as well as pre/post-operative care for patients.
The workshop equips medical professionals with the necessary knowledge and skills to safely perform non-surgical thread lifts. Attendees will gain an understanding of the anatomy and physiology involved, patient selection, and post-operative care, as well as potential risks and complications associated with these procedures.
Program Outline
A history of threads in the medical and aesthetic market

The structure and action of Polydioxanone (PDO)

Comparing different types of threads

Comparing different types of PDO threads

Anatomy & Physiology of the Skin and facial layers

Assessing the facial aging process

Patient Selection and Choosing the right candidate

Local Numbing techniques

Pre and post-op Treatment

Injection technique and treatment design

Complications and Management
Introduction
☑ Overview of the course and its objectives
☑ A brief explanation of the Forehead and Eyebrow Master Workshop

☑ Importance of managing filler complications
Training Content
☑ Detailed explanation of the Forehead and Eyebrow Master Workshop

☑ Discussion of the management of vascular complications
☑ Overview of the Hyalase protocol
☑ Live demonstration on Cadaver
Conclusion and Summary
☑ Summary of key takeaways from the course
☑ Final thoughts from the instructor
☑ Opportunities for further training and development.
Date and time: Sun., June 4, 2023, from 13:30 to 15:00

The schedule and the final list of speakers are subject to change.
Certificate of Completion
Upon completion of this workshop, you will be awarded your personalized Certificate of Completion to be added to your professional portfolio.
Other Master Workshops
With Full Access Ticket, you can attend 4 Master Workshops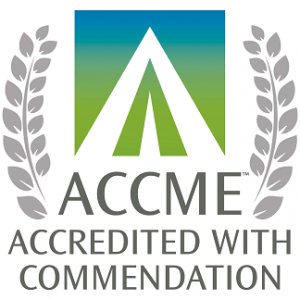 Beanfield Centre, Exhibition Place
105 Princes' Blvd, Toronto, ON M6K 3C3, Canada