Advanced Lip Master Workshop
June 4, 2023
Beanfield Centre, Exhibition Place Toronto
Session Moderator
BSC, Plastic Surgeon BMS, MD, FRCSC
Canada
MSc, Oral and Maxillofacial Surgery Specialist
Egypt
RPN, Advanced Aesthetic Nurse
Canada
RN, BScN, Advanced Aesthetic Nurse
Canada
MD, Plastic & Reconstructive Surgeon
Italy
Session Moderator
BSC, Plastic Surgeon BMS, MD, FRCSC
Canada
MSc, Oral and Maxillofacial Surgery Specialist
Egypt
RPN, Advanced Aesthetic Nurse
Canada
RN, BScN, Advanced Aesthetic Nurse
Canada
MD, Plastic & Reconstructive Surgeon
Italy
Advanced Lip Master Workshop
The Advanced Lip Master Workshop is designed to teach you about techniques for injecting into the lips and lip anatomy. Learning how to assess your client so you can work out together what best technique will suit them and what may not. This workshop is for those who have some experience with botulinum toxin and dermal fillers and want to learn the latest techniques in creating beautiful lips and achieving the best esthetic outcomes for lower facial esthetics.
Master Lip treatment techniques will include the exclusive CBAM protocols for Lip Volumization, Botulinum Toxin Lip Flip, Filler Lip Flip, Right Angle Lips, Keyhole Pout V to M Lips, Double Plump Lips, and much more!
Program Outline
Basics of dermal fillers

Common dermal fillers in the Canadian market

Anatomy of the lips

Lips fillers – Injection techniques

Management of complications of lip fillers
Introduction
☑ Overview of the course and its objectives
☑ A brief explanation of the Forehead and Eyebrow Master Workshop

☑ Importance of managing filler complications
Training Content
☑ Detailed explanation of the Forehead and Eyebrow Master Workshop

☑ Discussion of the management of vascular complications
☑ Overview of the Hyalase protocol
☑ Live demonstration on Cadaver
Conclusion and Summary
☑ Summary of key takeaways from the course
☑ Final thoughts from the instructor
☑ Opportunities for further training and development.
Date and time: Sun., June 4, 2023, from 11:00 to 12:30

The schedule and the final list of speakers are subject to change.
Certificate of Completion
Upon completion of this workshop, you will be awarded your personalized Certificate of Completion to be added to your professional portfolio.
Other Master Workshops
With Full Access Ticket, you can attend 4 Master Workshops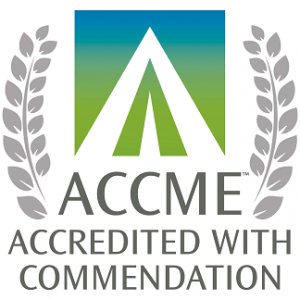 Beanfield Centre, Exhibition Place
105 Princes' Blvd, Toronto, ON M6K 3C3, Canada