Jawline, Jowl & Chin Enhancement Master Workshop
June 3, 2023
Beanfield Centre, Exhibition Place Toronto
MD, CCFP, Aesthetic Physician
Canada
Maxillofacial Surgeon
Brazil
MD, CCFP, Aesthetic Physician
Canada
Maxillofacial Surgeon
Brazil
Jawline, Jowl & Chin Enhancement Master Workshop
The Jawline, Jowl & Chin Enhancement Master Workshop is a two-hour interactive, Live demonstration and educational workshop that focuses on the latest techniques and procedures for enhancing the jawline, jowl, and chin. This workshop will cover topics such as facial anatomy, the latest treatments and technologies available, and best practices for maximizing results. The workshop will be conducted in English and is intended for aesthetic medical professionals, such as dermatologists, plastic surgeons, and licensed estheticians. The goal of this workshop is to provide attendees with a comprehensive understanding of the latest advancements in the jawline, jowl, and chin enhancement, and to equip them with the skills and knowledge necessary to deliver exceptional results for their patients.
Program Outline
I. Introduction
A. Overview of the workshop
B. Objectives and goals
II. Facial Anatomy
A. Overview of facial structure and anatomy
B. Understanding the jawline, jowl, and chin
C. Understanding the aging process and its effects on the face
III. Latest Treatments and Technologies
A. Overview of the latest treatments and technologies
B. Injection techniques and best practices
C. The use of dermal fillers, Botox, and other products
D. Non-invasive treatments and technologies
IV. Best Practices for Maximizing Results
A. Communication with patients
B. Planning and performing treatments
C. Post-treatment care and management
V. Live Demonstration and Practice
A. Opportunity for attendees to observe and practice techniques
B. Feedback and guidance from experienced instructors
VI. Q&A and Discussion
A. Opportunities for attendees to ask questions and engage in discussion
B. Discussion of case studies and real-world examples
VII. Conclusion
A. Recap of key takeaways
B. Final thoughts and recommendations.
Introduction
☑ Overview of the course and its objectives
☑ A brief explanation of the Jawline, Jowl & Chin Master Workshop

☑ Importance of managing filler complications
Training Content
☑ Detailed explanation of the Jawline, Jowl & Chin Master Workshop

☑ Discussion of the management of vascular complications
☑ Overview of the Hyalase protocol
☑ Live demonstration on Cadaver
Conclusion and Summary
☑ Summary of key takeaways from the course
☑ Final thoughts from the instructor
☑ Opportunities for further training and development.
Date and time: Sat., June 3, 2023, from 13:30 to 15:00
The schedule and the final list of speakers are subject to change.
Certificate of Completion
Upon completion of this workshop, you will be awarded your personalized Certificate of Completion to be added to your professional portfolio.
Other Master Workshops
With Full Access Ticket, you can attend 3 Master Workshops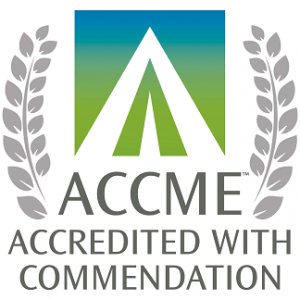 Beanfield Centre, Exhibition Place
105 Princes' Blvd, Toronto, ON M6K 3C3, Canada