Forehead and Eyebrow Master Workshop
June 3, 2023
Beanfield Centre, Exhibition Place Toronto
MICGP, MBCAM, H.DIP,
Dermatologist, DRCOG, DCH,
LRCSI, DTM MB BChMS, MCh
Irland
MD, Aesthetic Physician
UK
MICGP, MBCAM, H.DIP,
Dermatologist, DRCOG, DCH,
LRCSI, DTM MB BChMS, MCh
Irland
MD, Aesthetic Physician
UK
Forehead and Eyebrow Master Workshop
The Forehead and Eyebrow Master Workshop is a training session for medical professionals in the beauty and non-surgical industry. The aim of the workshop is to provide participants with advanced techniques for brow and forehead sculpting, through live demonstrations and hands-on experience. The instructors have experienced professionals and the workshop covers topics such as facial anatomy, product selection, injection techniques, and aftercare. The workshop focuses on the use of dermal fillers and Botox for cosmetic procedures such as the forehead and eyebrow rejuvenation. Ultrasound is also covered, which is a popular non-invasive technique used in cosmetic medicine to improve skin quality and reduce fine lines and wrinkles. The use of ultrasound must be done carefully to avoid any complications. The workshop provides a comprehensive learning experience for professionals to enhance their skills and offer the best possible results to their patients.
Program Outline
Introduction to Forehead and Eyebrow Master Workshop
Overview of anatomy and physiology of the forehead and eyebrows
Discussion on the various techniques for forehead and eyebrow rejuvenation, including Botox, fillers, and ultrasound therapy
Live demonstrations of ultrasound therapy techniques on models
Hands-on training sessions for participants to practice the techniques under the supervision of experienced instructors
Lunch Break
Discussion on the indications and contraindications for ultrasound therapy in forehead and eyebrow rejuvenation
Overview of ultrasound technology and its benefits for skin rejuvenation
Overview of complications and how to manage them in the clinic
Review of case studies and practical tips for successful outcomes
Question and answer session with instructors to address participants' concerns and queries.
Introduction
☑ Overview of the course and its objectives
☑ A brief explanation of the Forehead and Eyebrow Master Workshop

☑ Importance of managing filler complications
Training Content
☑ Detailed explanation of the Forehead and Eyebrow Master Workshop

☑ Discussion of the management of vascular complications
☑ Overview of the Hyalase protocol
☑ Live demonstration on Cadaver
Conclusion and Summary
☑ Summary of key takeaways from the course
☑ Final thoughts from the instructor
☑ Opportunities for further training and development.
Date and time: Sat., June 3, 2023, from 09:00 to 10:30
The schedule and the final list of speakers are subject to change.
Certificate of Completion
Upon completion of this workshop, you will be awarded your personalized Certificate of Completion to be added to your professional portfolio.
Other Master Workshops
With Full Access Ticket, you can attend 3 Master Workshops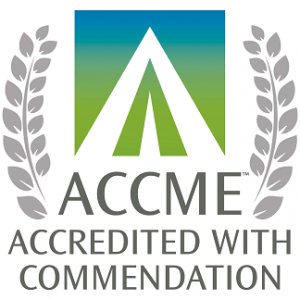 Beanfield Centre, Exhibition Place
105 Princes' Blvd, Toronto, ON M6K 3C3, Canada