Sclerotherapy Certificate Course
Program Overview
Sclerotherapy is used to treat varicose veins, aka "spider veins," generally in the calf area. The procedure is non-surgical and requires the injection of sclerotic agents into the tiny blood vessels to cause them to shrink. This online course will teach you the anatomy of the lower extremity veins, types of vein abnormalities, patient evaluation, proper guidelines to safe sclerotherapy injections, possible complications and their management and also live demo videos.
Anatomy of the Lower Extremity Veins
Vein abnormalities: Varicose veins
Vein abnormalities: Reticular veins, Spider veins
Therapeutic vs Cosmetic Indications
Sclerosing Agents and Their Dilutions
Complications and Their Managements
Pre- and Post-treatment Instructions
Introduction to Sclerotherapy
Introduction to Sclerotherapy
PREVIEW
Varicose veins and Classifications
History and Physical Exam
Varicose Vein Treatments
Sclerotherapy Contraindications
Sclerotherapy Side Effects
Sclerotherapy Complications and Prevention
Scleroting Solutions
Equipment needed
Treatment Tips
Patient Instructions
Compression Stockings
Some Before and After Pictures
Online Quiz_Sclerotherapy
Related Webinars
Part 2: Hands-on Practical Sessions
This session consists of 3 hours fully practical class to allow the students practice PRP treatments (with manual injections or with microneedling pen) on live models under the supervision of expert instructors. During the course, the students will observe live demonstrations of treatments and also are divided into the small groups to practice on live models in multiple stations.
The practical course of PRP is delivered in multiple cities in Canada and all over the world by expert CBAM faculty.
The hands-on PRP course is currently offered in the following cities:
Option 1:
Online Course + Live Virtual Sessions Only
Your certificate will indicate "Online" delivery of the course.
Option 2:
Online course + Live Virtual +

Practical Course
The price may vary based on the location of the course
Check the tables below for registration
Your certificate will indicate "Online and Hands-on Practice" delivery of the course.
For Canadian centres, please select the city and the date of the course you would like to register for. You will only need to pay a $500CAD deposit to book your spot and get access to the online materials. You will pay the remaining of your payment up to 1 week  before the date of your course.
Important note: If you have registered for the CBAM packages (such as Board Certified package or CAMP Certified package, …) which PRP Certificate course is a part of the package, your price for registering in this course will turn zero as soon as you login with your CBAM username and password. (If this does not happen, please contact courses@CBAMedicine.com)
Pricing
(Online Lessons + Live Virtual +Practical Course in Canadian Centres)
Regular Price: $1150 + tax 
Price for CBAM Members: 
$899 + tax
Upcoming Courses
Price for Online lessons + Live virtual + Practical course in non-Canadian centres:
Varies based on the location (please check the table below)
If you would like to register for Online + Live virtual sessions only, click here (price: $450 +tax)
If you have already purchased the online course and you would like to upgrade to the practical part, click here (upgrade fee: varies based on the location)
| | | | | |
| --- | --- | --- | --- | --- |
| | | Date: The centre will arrange with the student after registration. | | |
| | | Date: The centre will arrange with the student after registration. | | |
| | | Date: The centre will arrange with the student after registration. | | |
| | | Date: The centre will arrange with the student after registration. | | |
| | | Date: The centre will arrange with the student after registration. | | |
Instructors
(Including online lessons and practical courses in all countries)
Doctor of Podiatric Medicine
USA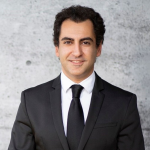 MD, CCFP-EM
Assistant professor, McMaster University
Canada
MD, Plastic & Reconstructive Surgeon
Turkey
Maxillofacial Surgeon
Kosovo
MD, Aesthetic Physician
UAE
MD, Aesthetic Physician
Nigeria
MD, General Surgery, Plastic and Reconstructive Surgery
UAE
MD, Dermatologist and Venereologist
UAE
MD, MBBS, DNB
Facial Plastic Surgeon
India
MD, Dermatologist
North Macedonia
MD, Dermatologist
Bulgaria
MD, Ph.D. Dermatologist
Bosnia and Herzegovina
MD, Aesthetic Physician
Indonesia
MD, Aesthetic Physician
Norway
What is Platelet-Rich Plasma (PRP) Therapy
Platelet-Rich Plasma (PRP) Therapy is advanced technology which works with the body's natural capability to heal itself. In this technology, the patient's blood is separated into serum and platelet parts. Then they are mixed with Calcium Chloride and injected into the wrinkles, injured tissues or any other areas that need to be healed or treated. The reason this technology works is because of the large amount of natural growth factors and signalling proteins inside the concentrated platelets that promotes collagen fibrillogenesis and regeneration of the tissue. Originally the Platelet-rich Plasma Therapy was in demand due to its use in the sports injuries in athletes. However, later the benefits of these growth factors were realized in the cosmetic procedures.
What will I learn from PRP, Mesotherapy, and Microneedling course?
Students will be taught all three PRP techniques:
Gun (Limited Practice)
Pen
Manual point by point
What is the Teaching Method?
All classes will be taught by licensed professionals practicing in the field of medical aesthetics. The theoretical component will incorporate the online courses, visual references, PowerPoint presentations, videos, and case studies for teaching purposes. The practical component will be a 1:4-6 instructor/student ratio on live models with different aesthetic needs and goals.
What will I receive in completing this course?
By completing this course, you will receive a Certificate of Completion for the course.
How long is this class?
This course has 2 sections:
Online component: Which can be completed at home
Practical workshop and Practice on live models: Which is completed in one of the centers of CBAM (either from 9:00 AM – 12:00 PM or from 1 pm to 4:00 pm)