Program Overview
In this certificate course, you will learn the LASER physics, LASER and tissue interactions, LASER parameters, Fitzpatrick Skin Type Scale, different types of medical LASER, skin condition which are treated by LASER, patient selection and consultation, contraindications & Pre/Post treatment instructions, LASER safety and live demos on patients for skin vascular lesions, hyperpigmentation lesions, tattoo removal and hair removal.
Hyperpigmentation Conditions
LASER Physics

LASER Parameters

Types of Medical LASER

Fitzpatrick Skin Type Scale

Indications and Contraindications
Patient Selection

Pre- and Post-treatment Instructions

LASER Safety

Complications and Management

Live Demo on Patients
LASER Properties
LASER Properties: 1. Monochromatic
What is Wavelength
Ionizing vs. Non-Ionizing Radiation
LASER Properties: 2. Directional
LASER Properties: 3. Coherent
LASER vs. Light
Interaction of LASER and Live Tissue
Interaction of light and live tissue
Target Chromophore
Selective Photothermolysis
LASER Parameters
How deep the LASER goes?
LASER Hair removal
What is IPL?
Pulsing System
Hair Physiology
Assessment and Treatment - LASER Approach
Skin Type Assessment
Choosing treatment parameters
Test spots
Performing treatments
Post-treatment care & Follow up evaluation
Hair removal post-treatment guidelines
Side effects
Patient selection
Contraindication
Pigmented lesion treatment
Vascular lesions
Related Webinars
Hands-on Practical Sessions
This session consists of 3.5 hours in-office review all the common laser machines, their set up plus showing the application of different treatment plans on the patients with multiple conditions. During the course, the students will observe live demonstrations of treatments in laser hair removal, vascular conditions, hyperpigmentation disorders and also skin rejuvenation with laser.
Interactive-Online Course
This Option is suitable for:
1. Individuals who have previously completed a Laser Hands-on Practical Course and seek certification without attending additional hands-on sessions from our institution.
2. Learners who wish to start with our essential interactive course and have the option to upgrade to our Hands-on sessions at a later time or pursue hands-on training from other providers.
Regular Price:

$1200 + tax
 Promotion Price  until Dec 2: $999 + tax
With your purchase, you receive:
Credit: Up to $120
Every purchase gives you a 10% credit towards your future CBAM courses, packages or events
Online + Practical Course
Regular price: $1,250 + tax
With your purchase, you receive:
Credit: Up to $125
Every purchase gives you a 10% credit towards your future CBAM courses, packages or events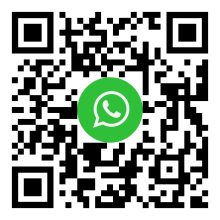 Upcoming Courses
Instructors
(Including online lessons and practical courses in all countries)
MD, Ph.D.  Dermatologist
Egypt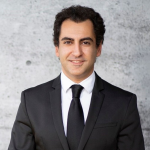 MD, CCFP-EM
Assistant professor, McMaster University
Canada
MD, Plastic & Reconstructive Surgeon
Turkey
MD, Plastic & Cosmetic Surgeon
Pakistan
MD, Dermatologist
Pakistan
MD, Aesthetic Physician
Nigeria
MD, General Surgery, Plastic and Reconstructive Surgery
UAE