For Physicians and NPs
CBAM Board Certified Package
11 Aesthetic courses
online and in-class
Pay one flat fee for this package

Get access to 11 courses for 6 months

Online and in-class courses all included

Multiple repeats of practice days for 6 months
What is this package?
The Board Certified Package is the ultimate bundle to enhance your skills in the field of Aesthetic Medicine. With access to 11  courses (online and in-class) offered under this package and having multiple repeats within 6 months (starting from the first-in-class course date), this package will allow healthcare professionals to become familiar with the different streams available in the industry.
How To Complete The Package?
Basic and Advanced Botox and Filler training
Step 1: Attend 2-day hands-on Basic injectables (Botox and fillers)
---
Step 2: Complete all online materials of Advanced Injectables (Botox and fillers) and pass its exam
---
Step 3: Book for multiple Practice sessions in any city is offered (for 6 months from the date of the basic injectables hands-on course)
---
Step 4: Book for multiple Semi-private Practice sessions in any city offered (for 6 months from the date of the basic injectables hands-on course)
9 other aesthetic modalities
Complete online courses of these modalities and receive their certificate and have ongoing learning
*Practical parts for Sclerotherapy and Laser courses are only offered in the Toronto head office branch. The practical component of these 2 courses are optional and they are not mandatory as a part of the designation process.
You can complete the eligibility criteria and register for the final MCQ and OSCE exam to receive your Board or CAMP Certified designation (optional)
---
**Please note that applying for the Board Designation is optional; hence the OSCE designation exam fee is not covered in the total price of this package and it costs $450 plus tax for each try**
This activity is approved for 50 AMA PRA Category 1 Credit(s)™.  This activity is eligible for ANCC credit.
Click here to see more details.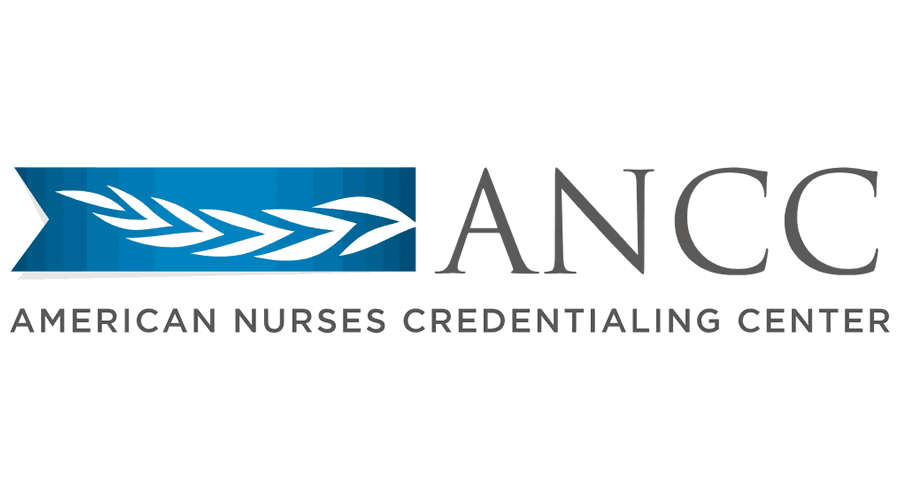 9 Package Benefits and Key Features
All Included In The Price
The Board Certified package provides countless opportunities to learn the theory, practice hands-on injections, meet other healthcare professionals, work with clients, and expand the community of aesthetic medicine practitioners. In our school of aesthetic continuing education, with the Board Certified package we offer a comprehensive program of aesthetic medicine courses. Below are the main benefits and also features of this package:
1 You can attend the "Practice Days*" or "Semi-private Practice Days*" in all cities within the period of your package for multiple times (no extra charge).
*These are the days you practice on CBAM models (Practice days) or your own models (Semi-private practice days) under the supervision of our expert instructors. We provide all the models (for Practice days), supplies and products, the location, and the medical director and instructors. The practice days and semi-private practice days are offered to the students based on the availability of the sessions in each city.
✓ Difference between "Practice day" and "Semi-private practice day"
✓ Booking policies for Practice days
2 You only pay a deposit to register for this package and get access to the online materials immediately (click here to check all the online materials). You pay the remaining of your package price only when you start your practical portions of the package and until then you do not pay anything else. You pay the remaining of your package price in 3 installments (you have the option to pay the remaining all at once and receive a $500 discount)
3 The 6 month period of your package only starts from the date of your first in-class course (not from the date you pay the deposit and get access to the online materials)
4 To get qualified for your Board OSCE examination, you need to complete the following*: 
To complete all the mandatory CBAM online and in-class courses (Sclerotherapy and laser practical courses are not mandatory to become qualified for the designation)

To attend at least 2 Practice day sessions in one of the CBAM centres
To submit 25 patients who have been treated by you for injectables treatments (either in CBAM centres or in your private practice – conditional to approval)
Important: As soon as you complete these items you are eligible to take your OSCE exam and you do not need to wait for 6 months. You can return to centres and practice more, even after completing your OSCE exam if your package period is remaining.
5 There is no order of completing of the course (except basic injectables course which is the prerequisite for the advanced injectables course and practice days)
7 After completing all the steps of Board certification including the OSCE exam, you will receive the Designation Certificate and your name will appear on the list of Board-certified physicians. You will also be awarded one full page under the CBAM website with your name and credentials. This page is search engine friendly. As a result, it will help you promote yourself. When prospective clients find you online, they will be informed about your designation in aesthetic medicine. See a sample page
8  You will become a CBAM member* automatically (Value: $450) with no extra charge, valid for 6 months. See the benefits
9  After receiving your designation, you will be awarded one full page under CBAM website with your name and credentials. This page is search engine friendly. As a result, it will help you promote yourself. When the prospect clients find you on the web, they will be informed about your designation in aesthetic medicine. See a sample page
Why CBAM is the best option in aesthetic medicine education? 
There is something for everyone

Either you are a physician or a nurse; beginner, intermediate or advanced, CBAM has some educational activities that you would benefit from and truly enjoy !!!
All the instructors are the best in their field

All CBAM instructors, either nurses or physicians are highly experienced and skilled in the field and are open to share their knowledge with all CBAM family members
Everyone is treated like a family

We truly believe all our members and students are a part of CBAM family. It is our goal that all the family members become highly successful in their career. We will be with you all the way for the 6 months coming, even after you finish your package with us.
We surprise our students with the number of models available for them

Every Practice Day you will see a line up of models that you can treat under the supervision of skilled instructors. We are full of surprises and we love to surprise our students !!!!
We have a great solution for having lots of practice on live models

After you complete the courses and learn the basic knowledge, we want you to practice, practice and practice !!!!. We believe our students are the best in the market because we provide countless number of practice hours on live models.
We provide amazing packages

The beauty of our education is that you pay one affordable flat fee and get access to everything, all courses plus countless Practice Days in any city you want.
We are fully accredited

We have gone through the toughest processes to make sure our education quality is the best.
We are the centre of networking

If you are a nurse and look for a medical director, or a doctor who wants to expand their team of nurses, or looking for companies to order the best products from, we connect everyone to everyone.
Registration Options:
Option 1:

You pay only a

$1500

deposit to start the package and pay the rest when you come for the first practical day*
*As soon as you pay the deposit, you get access to all online materials. But your 6 month package period starts from the day of the first practical class you choose, not the day of the deposit
Option 2:

Full or partial

Financing Options

(low interest with affordable monthly payments)
Is this for real? You mean we can take all these courses with one fee and keep coming back for refreshment in 6 months?
Yes. We are totally serious about this. We have designed this package to make sure that we can provide a high quality affordable educational service for every single practitioner who wants to get into the aesthetic field. This is suitable for doctors, for nurse practitioners, for nurses (RNs), for practical nurses (RPNs) and for Respiratory therapists (RTs).
What happens after 6 months? Can I come back again for the courses and more aesthetic training?
If for any reason you did not take any of the listed courses on this page within 6 months, you can still take it after 6 months. You are entitled for it. However, if you want to take any course for the 2nd time or more, your deadline is 6 months. After 6 months, you can not come back for the refreshments. The fee for keeping the refreshment option for the following 6 months is 50% of the original Board Certified package value (if you decided to continue coming back for refreshments of practical courses for the following 6 months).
Does the Board Certified package include every single CBAM course?
I am not ready to pay for the Board Certified package now. Can I start with one course for now? What happens if I want to upgrade later?
We understand the Board Certified package might be a big commitment for beginners. We have a great solution for this.
You can start with any of the courses individually. This will give you the chance to taste the quality of our courses. Later, if you decided to upgrade to the Board Certified package, you only pay the difference. You may take any of the courses you want individually except the Advanced injector program. You can only take this course if you have already completed the basic injectable course and have injected at least 10 patients.
Do you provide live models?
Yes. Of course. Our classes are famous for being very hands-on. We always manage to bring models as much as the time allows us in all classes (Basic and advanced injectables, PRP, mesotherapy and microneedling, Skin basics and chemical peel and IV nutrition therapy). All our students are also welcome to become a model themselves if they want to receive the services with a highly discounted price or if they really want to feel the treatment as a client. All the models and products fees are included in the price and the students do not have to pay for anything, unless they want voluntarily to receive a treatment as a client.
How can I select the courses I want to attend?
After you have registered as a Board Certified package, you can select any courses under this package in any city which is offered. When you login into the CBAM website, the price of the courses will become automatically zero and you can "purchase" them for free and book your spot. We highly recommend that you book your spot in the course as soon as you decided about it. If you inform us about your decision too close to the date of the course, we can not guarantee a spot for you if the course is too busy. In this case, you have to select the following date of that course.
How often do you run the courses?
We try our best to have most of our courses at least once per month or once every 2 months in the head office (Toronto branch). We might have some of the courses in other centers in Canada every 2 to 4 months. Please note we do not offer Elite package in our international centers.
Our Facial anatomy cadaver lab course is required a lot of preparation such as renting the university hospital, ordering, shipping and custom handling the cadaver heads cross the border. Therefore, we usually offer this course every 3 to 4 months. If you are an Elite package student, we recommend you to try attending this course as soon as you find a chance and do not postpone it.
I took a course in another institute and already paid a lot of money. I do not think I can pay again for the similar courses. Can I get a discount?
Unfortunately, since our costs for these courses are very high (great instructors, live models, products and supplied, assistants, food, cadaver lab costs, ….) we can not give any discount for this amazing already highly discounted package. But we totally understand that this might be too challenging for you to pay again. Therefore, the board sometimes considers some discount for some students. The board receives the request for this purpose individually and decides case by case. Please note, in some cases, the board might not grant any discounts.
What do I receive after completion of each course?
When you finish each course, you will receive a Certificate of completion for that specific course, either it is a cosmetic injectable course or it is a aesthetic business course or any other one. However, if you come back for each course take it as a refresher, you will not receive another certificate.
What Our Students Say ?
They have already used our services
For more information about CBAM's Board Certified Package, contact us at 1-866-430-8677 or email us at info@cbamedicine.com.
CBAM Packages is offered in multiple cities
Toronto

Vancouver

Ottawa

Calgary

Washington, D.C.

New York

Chicago

Miami / Fort Lauderdale
If you would like to complete CBAM courses in non-Canadian centres, please browse the centres in "Menu > International Centres" for more information.
Need more information?
To learn more about this package and how to register, fill out the form below. We will contact you.