Program Overview
Welcome to the Non-Surgical Medial Rhinoplasty Master Course with Filler and Botox. This course is designed for medical professionals who are interested in learning the latest techniques for non-surgical nose reshaping using dermal fillers and botox. The course will be held at the IMA Centre in Dubai and will be led by experienced instructors, Dr. Matteo Vigo and Dr. Reza Akef.
Course Outline:
Introduction to non-surgical rhinoplasty
Anatomy of the nose and the role of dermal fillers and botox in non-surgical nose reshaping
Techniques for injecting dermal fillers and botox in the nose
Hands-on training with live models
Tips and tricks for achieving optimal results
Safety and complications management
Discussion of case studies
Q&A session with the instructors
Objectives:
Understand the indications and limitations of non-surgical rhinoplasty
Learn the latest techniques for injecting dermal fillers and botox in the nose
Gain hands-on experience with live models
Understand the safety considerations and management of complications
Learn how to achieve optimal results and improve patient satisfaction
Network with peers and instructors
Target Audience:
Medical professionals, such as doctors and nurses, who are interested in learning the latest techniques for non-surgical nose job/rhinoplasty
Those with a basic knowledge of dermal fillers and botox
Those who want to expand their skill set and provide more options for their patients
Part 1: Theory and Live Demo
All students attend the session and learn the details of the subject
Part 2: Hands-on practice
All students participate hands on practice under high supervision of expert instructors
(available only for DHA license holders)
Part 3: Patients submission
All students should submit 5 independent cases which will be reviewed by expert CBAM faculty
Part 4: Become Certified in non-surgical rhinoplasty
Upon successful patient submission and passing the exam, you will be prompted to download your personalized Certificate of Completion to be added to your professional portfolio. Your name will also be added to the list of Certified practitioners on the website.
Advanced anatomy of the nasal and midface area

Patient evaluation to make a unique treatment plan for each individual patient

The aging process and its effect on the nose and midface areas

The appropriate product selection for nose treatments

Injection techniques

Live demo on patients

Hands-on practice on multiple patients
Receive Certification of Completion
Upon completion of the course, you will receive the certificate of completion.
Certified in Non-surgical Rhinoplasty
Upon submission of 5 patients and also passing exam, you will receive this designation and your name will display on the CBAM website.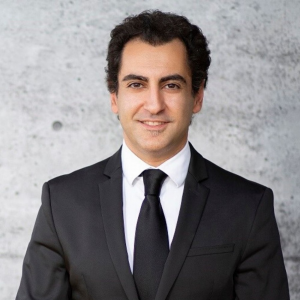 Dr. Reza Akef, MD
CCFP-EM, Aesthetic Physician
About Dr. Akef
Dr. Akef is the Chairman of CBAM. With over 10 years experience in teaching and practicing the cosmetic medicine, has developed the CBAM to share his knowledge with other health care professionals to provide the best care for their patients.
With over a decade of recognized aesthetic practice, Dr. Reza Akef is a leading cosmetic physician as well as an internationally recognized specialist in non-surgical cosmetic procedures. He is board certified by the College of Family Physicians of Canada in both Family and Emergency Medicine. Additionally, Dr. Akef is deeply involved in interventional pain clinic co-operation for the treatment of Migraines, chronic pain, TMJ, Myofascial pain,and Fibromyalgia.
Dr. Akef is dedicated to understanding his clients' concerns and creating personalized treatment plans to realize his clients' needs and goals. Exceptional outcomes and patient satisfaction are the drivers of Dr. Akef's work, and he is committed to thoughtfully and strategically creating individualized combinations of leading, safe treatments that exceed client expectations.
Dr. Reza Akef is also the founder of Angel Gloss Clinic in Toronto, an established, leading destination for non-surgical cosmetic procedures for individuals seeking leading physicians with proven experience, the latest technology, and cutting-edge techniques.
Dr. Matteo Vigo
MD, Specialist Plastic Surgeon
About Dr. Vigo
Dr. Matteo Vigo graduated in Milan in 2004 and started his residency period in Ospedale Maggior Borgo Trento in Verona, Plastic Surgery and Burn Unit in 2005. During the years he worked in the Breast Unit Centre in Verona, he developed his skills in breast reconstructive and aesthetic surgery, together with the full spectrum of plastic surgery procedure. His Specialty degree was achieved with a work on "Total Breast reconstruction with Fat in the patient with breast implants", with the vocation for 70/70 cum laude in 2009. Shortly after receiving his specialty degree he started working in the Aesthetic Surgery field, developing great experience especially in breast surgery, but also liposuction, face and body contouring techniques.
Dr. Vigo has been the main trainer for all Europe and the Middle East for Celution and Pure Graft systems by Cytori, lecturing in different important congresses around the world. In 2012 he started working in Dubai as a Chief of Surgery and Chief Medical Officer at American Academy of Cosmetic Surgery Hospital, until March 2017. He has recently increased his interest in the field of regenerative medicine with the use of stem cells.
His scope of work now it well built around the whole spectrum of breast procedures, where he applies latest technology and techniques combined with his past experience learning from he top surgeons in the field.
His motto is "…because you deserve the best" and this is his approach to the patient's care where he fully dedicate himself and his team to serve and assist the patient in his/her journey inside the plastic surgery. His dedication, his attention to details, his kind manners and availability to answer all the patient's questions, the consistent training to his team are aimed to let the patient feel a friendly environment without any pressure or discomfort.
Dr. Vigo knows that the decision to have a surgical procedure done is complex and full of steps, and he is willing to explain every single detail in order to let the patient understand and face the surgery with peace of mind.
Customer Reviews
They have already used our services