(you pay $500 deposit to register and pay the remaining up to 72 hours from the date of your hands-on training date)
Cosmetic gynecology includes procedures that alter the look of the female external genitalia and make it appear more natural and youthful. These methods help to improve the self Confidence of a woman, and positively influence the intimacy she shares with her partner. Aging and life events such as childbirth, cause the vagina and labia often change in form and structure, which not only obstructs the feeling of self-esteem in a woman but also stops her from enjoying sexual activities totally. Cosmetic Gynecology helps to overcome these conditions.
Non-surgical procedures in cosmetic gynecology:
Non-surgical procedures for vaginal rejuvenation are becoming popular more and more worldwide specially in middle-aged women. This group of patients seek treatments after genitalia changes due to aging or childbirth and non-surgical procedures are always more common in comparison to surgical solutions due to their cost effectiveness and also being less invasive.
Introduction to Cosmetic Gynaecology

Applied surgical anatomy

Genital bleaching

Laser physics

Laser Vaginal rejuvenation

Radio frequency vaginal tightening

Botulinum toxin for vaginismus
HA for genital rejuvenation

Carboxytherapy

LLL therapy in vulvovaginal area

PRP vaginal enhancement

Bikini area laser epilation

HIFU in cosmetic gynecology
Course Outline:
Vaginal Bleaching with Peels

Fillers injection

EBD application

PRP O Shot

Carboxytherapy

Botox injection
Clinical Demonstrations and Hands-on:
Vaginal Bleaching with Peels (9:30 – 13:00)
HA injection (9:30 – 13:00)
Fillers injection (9:30 – 13:00)
LUNCH BREAK: 13:00 – 14:00
EBD applications (14:00 – 16:00)
PRP O-Shot (14:00 – 16:00)
Carboxytherapy (14:00 – 16:00)
Clinical Demonstrations and Hands-on:

Vaginal Bleaching with Peels (9:30 – 13:00)
HA injection (9:30 – 13:00)
Fillers injection (9:30 – 13:00)

LUNCH BREAK: 13:00 – 14:00

EBD applications (14:00 – 16:00)
PRP O-Shot (14:00 – 16:00)
Carboxytherapy (14:00 – 16:00)
Instructors
MD, Aesthetic Physician and Surgeon
USA
OB-GYN
Cosmetic Gynecology Fellowship
American Board-Certified Cosmetic Gynecologist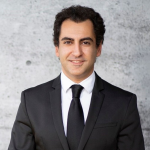 MD, CCFP-EM, Assistant professor
Canada
Customer Reviews
They have already used our services