Main Hall Presentations
Break Time: 10:45 – 11:00
Lunch Break: 12:30 – 13:30
Break Time: 14:50 – 15:00
Break Time: 16:40 – 16:50
CBAM Master Workshops
Saturday, July 9, 2022
Sunday, July 10, 2022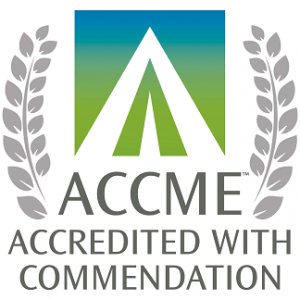 The Canadian Board of Aesthetic Medicine (CBAM) will host its Aesthetic Congress on July 9 & 10, 2022. CBAM is proud to be Canada's leading congress on Aesthetics and Anti-Aging Medicine.
This congress will provide a forum to discuss new ideas and topics in aesthetic medicine. This event aims to bring together physicians, nurses, dentists, students, medical aestheticians, Spa owners, and experts in aesthetic medicine to discuss the newest advancements.
The CBAM Aesthetic Congress is the perfect opportunity to learn about the newest technologies in the field of aesthetic medicine and also to network with other healthcare professionals in this field.
CBAM Congress FAQ
Where is the location of the congress?
CBAM Congress 2022 is held at Hyatt Regency Hotel in Downtown Toronto.
The address is: 370 King Street W, Toronto, Ontario, M5V 1J9, Canada
Who is able to attend this event?
This event is originally designed for nurses and physicians who work in the field of aesthetic medicine, or would like to expand their practice in this field, however, spa/clinic owners are more than welcome to attend this congress.
What is the timing of the event?
Main hall presentations: 08:30 AM – 06:00 PM (both days: July 9-10)
Master workshops: 08:30 AM – 03:00 PM (both days: July 9-10)
What is the difference of Master workshops and Main hall presentation?
The main hall presentations include a variety of hot topics in aesthetic medicine that are brought to you by our faculty members through short presentations. The attendees become familiar with the most popular topics in the field and the updated news and knowledge related to this line of practice.
The master workshops, however, are longer sessions in one specific topic which will cover all the materials related to it; such as: introduction, anatomy, assessment, injection techniques, and complication management. The attendees of master workshops are, then, qualified to receive an online certificate of completion upon finishing each session. Master workshops are held in separate rooms and only the registrants holding full access tickets have access to them.
I am a previous CBAM student/member. How does it make a difference for me?
Previous CBAM students and members are entitled to receive a discount for either of the tickets (general admission, and full access). You can find the price list for our members or past students in the following:
| | | |
| --- | --- | --- |
| | General Admission | Full Access |
| Non-CBAM members & Basic members | $799.00 | $1,599.00 |
| Standard members | $500.00 | $1,300.00 |
| Premium members | $0.00 | $800.00 |
If the system does not show you the correct price, please make sure that you are logged in. If the issue is not resolved, your 1-year membership with CBAM must have expired (your Standard or Premium membership will be downgraded to Basic if expired)
Who are the speakers?
The speakers of the main hall presentations and also the master workshops are the top speakers in the field of aesthetic medicine who are mainly CBAM faculty members, either in Canada or our international centres.
What are the topics of the program?
There are 3 types of topics covered in the congress.
1. Trending topics of the field (Main Hall)
Some of the topics covered in the main hall presentations are:
– Forehead and eyebrow rejuvenation
– Thread lift is getting more popular
– Injectables Complication Management
– Are you ready to add laser in your practice?
– …
Click here to see the list of main hall presentation topics
2. Sponsors' Presentations (Main Hall)
3. Master workshops (Workshops Room)
Below, you can find the topics covered in the master workshops of this event:
– Anatomy and Injection Techniques on Cadaver: Danger Zones Review
– Non-Surgical Rhinoplasty
– Lip Mastery Certificate Course
– Butt Lift with PLLA Sculptra
– Aesthetic Gynecology
– PLLA Thread Lifting
Click here to learn more about the topics
Hyatt Regency Toronto
Address: 370 King Street West, Toronto, Ontario, Canada, M5V 1J9