Introduction CBAM Aesthetic Congress
The Canadian Board of Aesthetic Medicine (CBAM) will host its Aesthetic Congress on June 3-4, 2023. CBAM is proud to be Canada's leading congress on Aesthetics and Anti-Aging Medicine.
This congress will provide a forum to discuss new ideas and topics in aesthetic medicine. This event aims to bring together physicians, nurses, dentists, students, medical aestheticians, Spa owners, and experts in aesthetic medicine to discuss the newest advancements.
The CBAM Aesthetic Congress is the perfect opportunity to learn about the newest technologies in the field of aesthetic medicine and also to network with other healthcare professionals in this field.
Our History
Master Workshops
Saturday, June 3, 2023
Sunday, June 4, 2023
Main Hall Presentations
The Latest Advanced in Injectables




Time: 08:45 – 10:00




Location: Pre-Function D

Sponsored Session by Paladin Laboratories Inc
Short-acting Pain Management: A New Paradigm for in-clinic Aesthetic and Dermatology Procedures


Time: 10:00 – 10:30




Location: Pre-Function D
Break Time: 10:30 – 11:00
Non-surgical Aesthetic Genital Rejuvenation




Time: 11:00 – 11:30




Location: Pre-Function D
Combination Therapies and Treatment Protocols (Injectable/Neurotoxin/Thread)




Time: 11:30 – 12:30




Location: Pre-Function D
Lunch Break: 12:30 – 13:30
Sponsored Session by GALDERMA
Restylane® Eyelight: Bringing Light to the Periorbital Region
Time: 14:15 – 15:00
Location: Pre-Function D
Break Time: 15:00 – 15:30
Novel Neurotoxin Treatments for Facial Rejuvenation




Time: 15:30 – 16:00




Location: Pre-Function D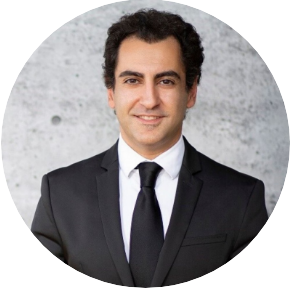 Sponsored Session by SKINCEUTICALS


Maximizing the Benefits of Antioxidants in Clinical Skincare: A Comprehensive Approach




Time: 16:00 – 16:40




Location: Pre-Function D
Safety and Complications




Time: 17:00 – 18:00




Location: Pre-Function D
Case Studies: Personalized Assessment and Treatment Plans




Time: 08:30 – 09:30




Location: Pre-Function D
New Technologies in Aesthetic Medicine and Future Directions




Time: 09:30 – 10:30




Location: Pre-Function D
Break Time: 10:30 – 10:45
Anti-Aging and Skin Treatments




Time: 10:45 – 11:45




Location: Pre-Function D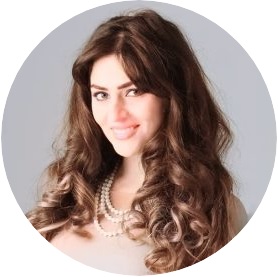 Sponsored Session by CLARION
Understanding Exosomes in Aesthetics: A Critical Biochemical Approach


Time: 11:45 – 12:30




Location: Pre-Function D
Lunch Break: 12:30 – 13:30
Cosmetic Dermatology: Trends 2023




Time: 13:30 – 14:30




Location: Pre-Function D
Sponsored Session by Allergan Aesthetics
BOTOX for Upper Face


Time: 14:30 – 15:00




Location: Pre-Function D
Break Time: 15:00 – 15:30
Aesthetic Anatomy and Injection Techniques




Time: 15:30 – 16:30




Location: Pre-Function D

Sponsored Session by MERZ AESTHETICS
Radiesse®: A Regenerative Aesthetic Reatment


Time: 16:30 – 17:00




Location: Pre-Function D
The Latest Advances in LASER Therapies




Time: 17:00 – 18:00




Location: Pre-Function D
The Latest Advanced in Injectables




Time: 08:45 – 10:00




Location: Pre-Function D


Sponsored Session by Paladin Laboratories Inc
Short-acting Pain Management: A New Paradigm for in-clinic Aesthetic and Dermatology Procedures


Time: 10:00 – 10:30




Location: Pre-Function D

Break Time: 10:30 – 11:00

Non-surgical Aesthetic Genital Rejuvenation




Time: 11:00 – 11:30




Location: Pre-Function D

Combination Therapies and Treatment Protocols (Injectable/Neurotoxin/Thread)




Time: 11:30 – 12:30




Location: Pre-Function D

Lunch Break: 12:30 – 13:30

Sponsored Session by GALDERMA
Restylane® Eyelight: Bringing Light to the Periorbital Region
Time: 14:15 – 15:00
Location: Pre-Function D

Break Time: 15:00 – 15:30

Novel Neurotoxin Treatments for Facial Rejuvenation




Time: 15:30 – 16:00




Location: Pre-Function D


Sponsored Session by SKINCEUTICALS


Maximizing the Benefits of Antioxidants in Clinical Skincare: A Comprehensive Approach




Time: 16:00 – 16:40




Location: Pre-Function D

Safety and Complications




Time: 17:00 – 18:00




Location: Pre-Function D

Case Studies: Personalized Assessment and Treatment Plans




Time: 08:30 – 09:30




Location: Pre-Function D

New Technologies in Aesthetic Medicine and Future Directions




Time: 09:30 – 10:30




Location: Pre-Function D

Break Time: 10:30 – 10:45

Anti-Aging and Skin Treatments




Time: 10:45 – 11:45




Location: Pre-Function D

Sponsored Session by CLARION
Understanding Exosomes in Aesthetics: A Critical Biochemical Approach


Time: 11:45 – 12:30




Location: Pre-Function D

Lunch Break: 12:30 – 13:30

Cosmetic Dermatology: Trends 2023




Time: 13:30 – 14:30




Location: Pre-Function D

Sponsored Session by Allergan Aesthetics
BOTOX for Upper Face


Time: 14:30 – 15:00




Location: Pre-Function D

Break Time: 15:00 – 15:30

Aesthetic Anatomy and Injection Techniques




Time: 15:30 – 16:30




Location: Pre-Function D


Sponsored Session by MERZ AESTHETICS
Radiesse®: A Regenerative Aesthetic Reatment


Time: 16:30 – 17:00




Location: Pre-Function D

The Latest Advances in LASER Therapies




Time: 17:00 – 18:00




Location: Pre-Function D
Skincare and Business Symposium
The Science Behind Microneedling and How it Stimulates Collagen Production


Time: 09:45 – 10:30


Location:

Symposium Hall
Break Time: 10:30 – 11:00
Social Media Tips and Tricks to Attract More Clients in Aesthetic Clinic
Time: 11:00 – 11:30


Location:

Symposium Hall
Maximizing Revenue and Profitability in Your Medical Aesthetic Clinic


Time: 11:30 – 12:00


Location:

Symposium Hall
Dermamelan by Mesoestetic and Introduction to Fidia High Tissue PRP
Sponsored Session by NUVIOR
Time: 12:00 – 12:30
Location: Symposium Hall
Lunch Break: 12:30 – 13:30
Combining Approach for Skin Treatments

Time: 13:30 – 14:30


Location:

Symposium Hall
The Use of Organic Products and Regenerative Medicine in Aesthetics and Spa Treatments
Time: 14:30 – 15:00


Location:

Symposium Hall
Break Time: 15:00 – 15:30

Sponsored Session by DANIELE HENKEL


Stable Cysteamine: a Game Changer in the Treatment of Hyperpigmentation
Time: 15:30 – 15:55
Location: Symposium Hall

The Science Behind Medical Endermologie
Time: 16:00 – 16:30
Location: Symposium Hall
Sponsored Session by AVARI MEDICAL
Regenerative Medicine – Your Hair Follicle is a Key to Aesthetic Medicine 
Time: 16:30 – 17:30
Location: Symposium Hall
The Use of Technology in Medical Aesthetics and Spa Treatments




Time: 09:00 – 10:00




Location: Pre-Function B
How to Build Your Own Skincare Line: Do's & Don'ts?


Time: 10:00 – 10:30


Location:

Symposium Hall
Break Time: 10:30 – 11:00
The Power of You
Time: 11:00 – 11:45


Location:

Symposium Hall
Effective Marketing Strategies for Medical Aesthetic Clinics


Time: 11:45 – 12:30


Location:

Symposium Hall
Lunch Break: 12:30 – 13:30

Sponsored Session by MEDEXA
MEDEXA: your favorite companion to manage for your aesthetic clinic
Time: 13:30 – 14:15
Location: Symposium Hall

Sponsored Session by nugen-Rx GROUP


(INNOAESTHETICS Canada)


Combination modalities to help patients address acne issues


Time: 14:15 – 15:00




Location: Symposium Hall
Break Time: 15:00 – 15:30

Sponsored Session by Jane App
Time: 15:30 – 16:30
Location: Symposium Hall
The Science Behind Microneedling and How it Stimulates Collagen Production


Time: 09:45 – 10:30


Location:

Symposium Hall

Break Time: 10:30 – 11:00

Social Media Tips and Tricks to Attract More Clients in Aesthetic Clinic
Time: 11:00 – 11:30


Location:

Symposium Hall

Maximizing Revenue and Profitability in Your Medical Aesthetic Clinic


Time: 11:30 – 12:00


Location:

Symposium Hall

Dermamelan by Mesoestetic and Introduction to Fidia High Tissue PRP
Sponsored Session by NUVIOR
Time: 12:00 – 12:30
Location: Symposium Hall

Lunch Break: 12:30 – 13:30

Combining Approach for Skin Treatments

Time: 13:30 – 14:30


Location:

Symposium Hall

The Use of Organic Products and Regenerative Medicine in Aesthetics and Spa Treatments
Time: 14:30 – 15:00


Location:

Symposium Hall

Break Time: 15:00 – 15:30


Sponsored Session by DANIELE HENKEL



Stable Cysteamine: a Game Changer in the Treatment of Hyperpigmentation
Time: 15:30 – 15:55
Location: Symposium Hall


The Science Behind Medical Endermologie
Time: 16:00 – 16:30
Location: Symposium Hall

Sponsored Session by AVARI MEDICAL
Regenerative Medicine – Your Hair Follicle is a Key to Aesthetic Medicine 
Time: 16:30 – 17:30
Location: Symposium Hall

The Use of Technology in Medical Aesthetics and Spa Treatments




Time: 09:00 – 10:00




Location: Pre-Function B

How to Build Your Own Skincare Line: Do's & Don'ts?


Time: 10:00 – 10:30


Location:

Symposium Hall

Break Time: 10:30 – 11:00

The Power of You
Time: 11:00 – 11:45


Location:

Symposium Hall

Effective Marketing Strategies for Medical Aesthetic Clinics


Time: 11:45 – 12:30


Location:

Symposium Hall

Lunch Break: 12:30 – 13:30


Sponsored Session by MEDEXA
MEDEXA: your favorite companion to manage for your aesthetic clinic
Time: 13:30 – 14:15
Location: Symposium Hall


Sponsored Session by nugen-Rx GROUP


(INNOAESTHETICS Canada)


Combination modalities to help patients address acne issues


Time: 14:15 – 15:00




Location: Symposium Hall

Break Time: 15:00 – 15:30


Sponsored Session by Jane App
Time: 15:30 – 16:30
Location: Symposium Hall