Program Overview
In this program, you will be trained for understanding the skin basics, assessment of normal or abnormal skin, treatment options and also client care in related to skin treatments. The main core of the program includes 4 courses of  Microneedling, Chemical peel,  Laser Certificate and Skin Care Products 101. Also the Registrants will get access to 3 additional bonus courses of  Skin Anatomy & Physiology, Cosmetic Dermatology and Aesthetic Business & Marketing which help them have a more successful approach in managing the skin related conditions and patients.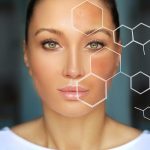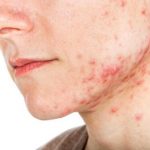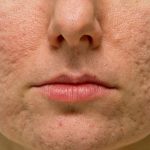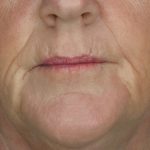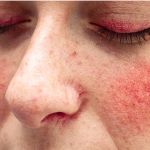 Online Materials Course Outline:
Microneedling Definition

Microneedling Device

Microneedling Execution

Microneedling After-care

Microneedeling Complications

Microneedeling Treatment Protocols

Microneedling Live Demonstrations
Introduction of Chemical Peel

Chemical Peel Procedure: Preparation and Process

Chemical Peel After Care

Chemical Peel Complications

Chemical Peel Sessions Interval

Body and Neck Chemical Peel

Chemical Peel Live Demo
Introduction of Laser

Laser Properties

Laser vs. Light

Laser Parameters

Laser Hair Removal

Post-treatment care

Follow up evaluation

Pigmented Lesion Treatment

Vascular Lesion Treatment
Introduction of Skin Products

Usage Of Products

Cleansers

Moisturizers

Sunscreen

Exfoliation

Whitening &Lightening

Anti-aging

Animal & Planet Extract
3 Bonus additional Online Courses
Regular price:
$1599 CAD+ Tax
If you a not a CBAM member, by purchasing this course, you will receive CBAM membership for 3 months as a bonus
Certificate of Completion
Upon completion of the 4 core courses in this package and successfully passing the online examinations, you will be prompted to download your personalized Certificate of Completion as "Advanced Skin Therapist" to be added to your professional portfolio.
Meet the Instructors
Last name alphabetic order
If I take this course, will I be able to work with a variety of laser devices?
During a laser training course, we teach the principles of using lasers and how to apply them to different diseases and conditions of the skin. As there are a variety of devices and their applications, to work with any device, you must contact the manufacturer or support company. Become familiar with their operation. Based on the technology used, each device has a different usage guide for different problems
What is the purpose of a chemical peel training course?
There is no specific brand associated with our chemical peeling training. The principles of chemical peeling will be taught in this supplemental course, as well as how it is performed and how to take care of the skin afterwards. This method of training will allow you to work with different brands after studying the product specifications and guidelines
Would you mention the use of micro needling in conjunction with other treatments during the discussion of micro needling?
The goal of designing this package was to introduce three effective methods of non-invasive skin treatment, namely laser, chemical peeling, and micro needling. In the fields of diseases such as acne, and skin blemishes such as melasma and rosacea, you can meet nearly all of your patients' needs. In addition, it teaches you how to offer your patients the best options for skin rejuvenation and rejuvenation.
Is it possible for me to deliver this course to my clinic's medical staff as a physician?
Your clinic's treatment team will be able to provide better and more complete services to your patients by undergoing a practical and standard training course. Also, this course helps standardize the implementation of treatments such as lasers, chemical peels, and Micro needling  in your clinic according to the highest educational standards available today.