Advanced Injectables Course
Advanced Neurotoxin and Fillers
Online Course + Live virtual Only
---
Online + Live virtual + Practical Course
Program Overview
Advanced Injectables Course:
Advanced Neurotoxin (Botox®, Dysport®, Nuceiva®, and Xeomin®) & Advanced Fillers
---
This course is the continuation of the basic injectables course to cover more facial areas for treating by cosmetic injectables (neurotoxin and fillers). This course also focuses on consultation skills in aesthetic medicine such as:
Beauty and Anti-aging consultation for all patients

Learn how to provide a comprehensive aesthetic treatment plan for all clients (including Skin treatments advise, injectables plan and non-injectables treatments)
The treatment indications by neurotoxin and filler which are covered in this course are listed below:
Advanced Neurotoxin
☑ Gummy smile
☑ Smoker's line
☑ Masseter reduction
☑ Peri-oral and DAO
☑ Platysma
☑ Migraine headache management
☑ Hyperhidrosis
☑ Marionette line
Advanced Filler
☑ Cannula techniques
☑ Midface, cheek and nasolabial fold
☑ Soft non-surgical face lift
☑ Periorbital treatments
☑ Tear trough
☑ Peri-oral and chin
☑ Lip augmentation
☑ Jawline contouring
Client Management:
☑ Patient evaluation
☑ Treatment plan
☑ Consent form processing
☑ Charting and documentation
☑ Post-treatment instructions
☑ Manage patient questions
Advanced neurotoxin
Masseter Reduction – Introduction
PREVIEW
Masseter Reduction – Injection Technique
Masseter Reduction – Complications
Midface and Lower Face Neurotoxin
Migraine Headache
Hyperhidrosis
Therapeutic Indications Of Neurotoxin – Part 1
Therapeutic Indications Of Neurotoxin – Part 2
Therapeutic Indications Of Neurotoxin – Part 3
Anatomy of Peri-oral Muscles
Peri-oral muscles – Introduction
Peri-oral muscles – Details
Neurotoxin treatment for Peri-oral muscles
Advanced Filler
Periorbital Rejuvenation: Introduction
Characteristics of Periorbital area
Aging changes of the Periorbital area
Periorbital area fat compartments and bone aging
Periorbital area common concerns
Dark circle
Tear trough deformity
Periorbital area: Treatment options
Periorbital area: Vascular complications
Perioral and lower face area: Introduction
Lower face aging changes
Marionette zone
Jawline and Mandibular margin
Nasolabial area
Chin
Skin changes and treatment options
Advanced Injectables - Regional Approach
Pan-facial approach
Upper face injectables
Mid-face injectables
Lower face injectables
Injection Techniques
Filler Injections – Chin
Filler Injections – Temple
Filler Injections – Tear Trough
Filler Injections – Masseter Reduction
Lip filler injection Part 1 of 2
Lip filler injection Part 2 of 2
Jawline filler injection
Patient Consultation
Aesthetic Consultation – Dr. Reza Akef
Part 2: Live Virtual Sessions
All registered students of the course are able to attend live virtual sessions of this course to ask their questions directly from the instructors. These sessions are delivered frequently and the registered students for this course (either registered for the online course or for the practical course) are able to attend this session repeatedly for one year from the original date of their registration. The goal of these sessions is that all the questions of the students are answered by the expert CBAM faculty.
Live virtual sessions for the Advanced injectables course are covered in 4 different topics and each topic is offered live once every 1-2 month.
Live Virtual Sessions for Advanced Injectables Course:
Pan-facial Anti-aging Assessment/Consultation
Upper Facial Zone Injectables
Mid-Facial Zone Injectables
Lower Facial Zone Injectables
Part 3: Hands-on Practical Sessions
In Canadian centres:
The Advanced injectables course includes 4 sessions of Practice days (3 hours per session) in which the students practice on booked models under the supervision of expert instructors. There is also the option of Semi-private practice days in which the students book their own models for the practice and arrange with the instructors for supervised treating of those models. Also the students are able to register for CBAM packages (Board certified package for doctors and NP – CAMP certified package for nurses) which give them a chance to learn and practice injectables in multiple repeating sessions for 6 months in CBAM Canadian centres. Please see below in the options to register for more details.
In non-Canadian centres:
The Advanced injectables course in the centres outside of Canada are delivered either in 1 or 2 full days depends on the location of the course. Please check below in the registration options for the details of pricing of the location where you would like to complete your training.
Option 1:
Online Course + Live Virtual Sessions Only
Your certificate will indicate "Online" delivery of the course.
Option 2:
Online course + Live Virtual +

Practical Course
The price may vary based on the location of the course
Check the tables below for registration
Your certificate will indicate "Online and Hands-on Practice" delivery of the course.
For Canadian centres, you may have a variety of options to complete the Advanced injectables course. Depending on your previous education in the field and also based on your interest in learning either injectable (neurotoxin and filler) alone or with other aesthetic training such as laser, PRP, cosmetic dermatology, sclerotherapy,… you might have different choices to select.
Please see below the options for Advance injectables training:
Price for Online lessons + Live virtual + Practical course in non-Canadian centres:
Varies based on the location (please check the table below)
If you would like to register for Online + Live virtual sessions only, click here (price: $650 +tax)
If you have already purchased the online course and you would like to upgrade to the practical part, click here (upgrade fee: varies based on the location)
| | | | | |
| --- | --- | --- | --- | --- |
| | | Date: The centre will arrange with the student after registration. | | |
| | | Date: The centre will arrange with the student after registration. | | |
| | | Date: The centre will arrange with the student after registration. | | |
| | | Date: The centre will arrange with the student after registration. | | |
| | | Date: The centre will arrange with the student after registration. | | |
Instructors
(Including online lessons and practical courses in all countries)
MD, Ph.D.  Dermatologist
Egypt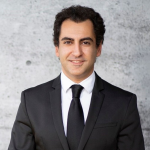 MD, CCFP-EM
Assistant professor, McMaster University
Canada
MD, Plastic & Reconstructive Surgeon
Turkey
MD, Plastic & Cosmetic Surgeon
Pakistan
MD, Dermatologist
Pakistan
MD, Aesthetic Physician
Nigeria
MD, General Surgery, Plastic and Reconstructive Surgery
UAE
MD, Dermatologist and Venereologist
UAE
MD, MBBS, DNB
Facial Plastic Surgeon
India
MD, Dermatologist
North Macedonia
MD, Dermatologist
Bulgaria
MD, Ph.D. Dermatologist
Bosnia and Herzegovina
Maxillofacial Surgeon
Kosovo
MD, Aesthetic Physician
Indonesia
MD, Aesthetic Physician
Norway
MD, Aesthetic Physician
UAE